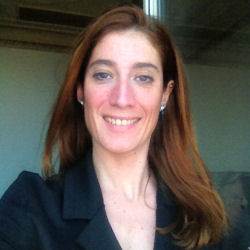 Education and carreer history
Graduate (J.D.) in 2004 at the University of Genoa. Admitted to the Italian Bar in 2009. Professional education with a law firm in Genoa having its concentration in insurance law.
She has started to work with Riccomagno Law Firm in 2010  and, after the merger of such firm with M&C Studio Legale Internazionale, she has become lawyer of MR InternationalLawyers.
Practice description
She is a litigation lawyer and her daily practice covers both the ordinary course of litigation as well as the cautionary and enforcement proceedings (in the latter showing a particular expertise).
She extensively manages claim collection procedures as well as insurance claims, family law matters and tenancy law.
Association membership
She regularly attends congressual events and training courses organized by the Genoa Bar.
Personal life outside the law
She loves music, travelling, nature and animals.
Languages
Italian, English.
Email: marianna.paniate@mrilawyers.eu