The law of transports (maritime, air, land and combined) is the main concentration of MR InternationalLawyers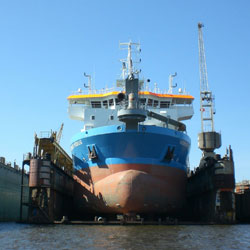 In the maritime sector particular reference has to be made to charter party and bill of lading issues, lease of ships, cargo claims, limitation of owners' and carriers' liability, carriage of passengers, construction and repair, purchase and sale of yachts and commercial vessels, fishing, government concessions, ship classification and ship management and related insurance and P&I coverage, enforcement of liens on cargo and auction of vessels. The firm is often sought for arresting ships and enforcing liens on cargo in the Italian ports by Italian and foreign clients: such activity extends also to the auction and forced sale of the assets of the debtor.
In the road carriage the firm deals with claims arising out of domestic or CMR transport. Having a network of correspondents also abroad the firm can give prompt assistance to the hauliers for any event concerning the vehicle (legal detention, claims, thefts/robberies) or to the driver (personal injuries, charges for civil or criminal liability, etc.).
The firm customarily deals with losses and damages to the transported goods and manages the related insurance claims.