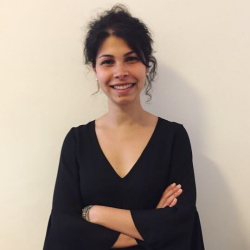 Education and career history
Graduated in Law in March 2017 at University of Modena and Reggio Emilia, with a dissertation titled "Access to justice and rights protection: the Legal Clinic case", project co-financed by the European Union and recognized by the Ministry of Interior.
During her studies she developed a strong interest for international law; in particularly she trained as an intern in Athens and the she attended one university year in Spain at Universidad de Granada.
Having won a EU competition and a scholarship following her thesis, she participated in the "Abused No More" training program in Warsaw.
After her graduation she started her practice in law in a renowned maritime law firm in Hamburg. Thanks to this experience she consolidated theoretical and practical skills in the field.
Since October 2017 she continues her practice at MR InternationalLawyers.
Languages spoken
Italian, English and Spanish.
Personal interests
loves backpack traveling, nature and is always seeking new adventures.