News
CISCo event at GSW 2021 - 4 October - THE FIRST ITALIAN GUIDE ON THE SAFETY OF GOODS IN THE INTERMODAL TRANSPORT UNIT (UTI): THE CTU CODE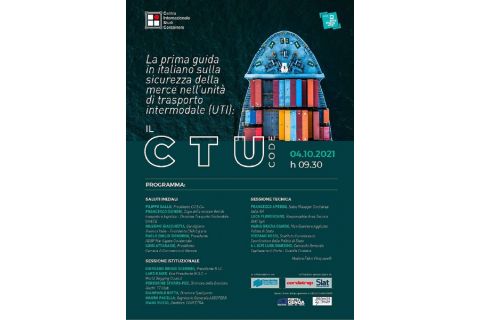 On 4th October 2021 our Firm will attend a meeting hosted by Cisco and regarding the safety of goods in multimodal transportation and the CTU Code. The subject of the debate will be the absolute preview of the Italian version of the Code UTI (CTU Code). Our colleague Adv. Enrico Molisani will [...]
News published on: 30 September 2021 At 10:08:33
Port & Shipping Tech Conference - Genova 6th - 8th October 2021
Our Firm is delighted to attend the Port & Shipping Tech Conference within the Genoa Shipping Week which will take place form 4th to 10th October 2021. In that occasion, our Colleague Mr Enrico Molisani will also attend as speaker dealing with "Drones and Shipping" on 7th October. [...]
News published on: 29 September 2021 At 12:02:30
---
The Law Firm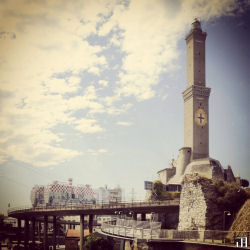 MR InternationalLawyers has, by its name, a strong orientation towards international practice. This is due to two reasons: because the firm gives its assistance not only to Italian but also to foreign clients; besides that the core of the activity is based on or connected to the transport which is per se international. Therefore, the law firm frequently provides advocacy on the Italian, European and international aspects of multi-jurisdictional disputes and advises in a range of non-contentious cross border matters.
Moreover, MR InternationalLawyers has another important feature: it works for primary insurance companies and brokers covering the marine risks and general transports.
In spite of the cross-border vocation and the above mentioned areas of expertise, the firm has stable roots in the town (Genoa) where is seated and in the country (Italy) where the firm provides defence, assistance, advisory and arbitral work in a wide spectrum of civil and commercial matters.
The lawyers of the firm not only commit themselves to render the highest quality and "on time" legal assistance so to meet in the best possible way the requirements and deadlines of the clients but also to try to establish a friendly and trustworthy relationship with them.
The firm is member of "The Lawyers Network" and all the members - primarily, among them Mario Riccomagno and Enrico Molisani - are active members in various maritime and professional associations and have many referrals and correspondents in Europe and out of Europe